What the library has been up to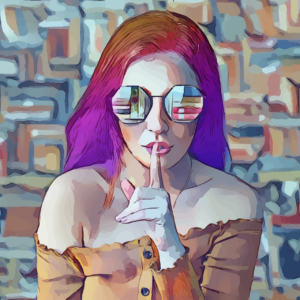 People often wonder what librarians get up to during the summer months.  Once upon a time, long, long ago, the summer vacation was a quiet time in libraries, where librarians would look forward to settling into a gentle routine of tidying up things that they had not had time to deal with during the rest of the year and have a comparatively easy time.  Fast forward to today and we are working as hard and fast as ever, catering to four new intakes of students each year and preparing changes behind the scenes for launch by the start of term without disrupting anything for the students we have now!
Among other things, we have:
upgraded our online chat system and made it more noticeable on the library website (you might have noticed it occasionally change colour – the digital equivalent of it waving to you, offering 24/7 help)
updated online reading lists and ensured we bought everything needed for the new term
developed an online Freshers Fayre presence (going live online in the next few weeks)
put together a virtual library tour (we are working on an audio tour as well)
updating all our videos to help new students settle in and get started, and existing students to get on and make the most of our services
decommissioning the book returns sorter – sadly it came to the end of its working life but we promise returning books is still just as easy
improving our referencing help, making our referencing pages both prettier and easier to use (expect changes to go live in September!)
revamping our induction materials to make everyone's first impression of the library even better
preparing loads of teaching materials for next year, ready for delivery to students in all years
weeding old editions and replacing them with shiny, new books and tidying the shelves ready for your return
arranging for the library to have a much needed deep clean
answering all your questions via online chat and email!
It's not like your questions stopped over the summer!  With the library closing and then reopening again, our enquiries, promotions and web communications teams have all had their work cut out for them keeping you informed of all the changes as they happened and ensuring you were supported and had everything you needed to carry on studying even without being able to get in to study.
Of course, the one thing I haven't mentioned here is the huge amount of work that the senior management in collaboration with the rest of the University to plan and arrange the safe reopening of the library building.  Everyone was disappointed when we had to close and we are delighted to have been able to reopen this early in the summer so you can come in, borrow books and study away from home.  I have already heard from several students who were grateful for the library being open so that they could escape the close proximity of young children for just a few precious hours of quiet, uninterrupted study.