Working on something over the summer? We're still here to help!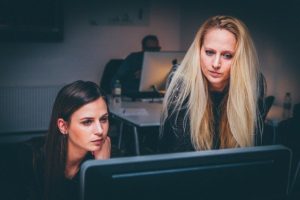 Whether you are ploughing through your dissertation, working on a deferred assessment or having a second run at something that didn't go to plan the first time, don't forget that your friendly library team are here to help.
If you are finding it difficult to find the right evidence to back up your argument or wondering if your lecturer will approve of where you found your information, we can show you how to pick the best resources and use efficient, proven techniques to find high quality, relevant information as quickly as possible.  Your Faculty Librarian is also here to help with anything particularly tricky, especially if you are taking on a major project or dissertation.
Just because the Library building is still closed at the moment, please don't think we have forgotten you.  Our enquiry service is open 24/7, almost all our resources are now available online, and we can fetch a scan of almost anything we don't have available within a matter of days.  Please don't suffer in silence.  If you have any difficulties, please get in touch right away!
Here is a link you can use to get in touch.  From the Library website, you can just click the chat button on the Library website or the '?' button for a list of ways to get in touch with us.
We look forward to hearing from you soon 🙂