Hot off the press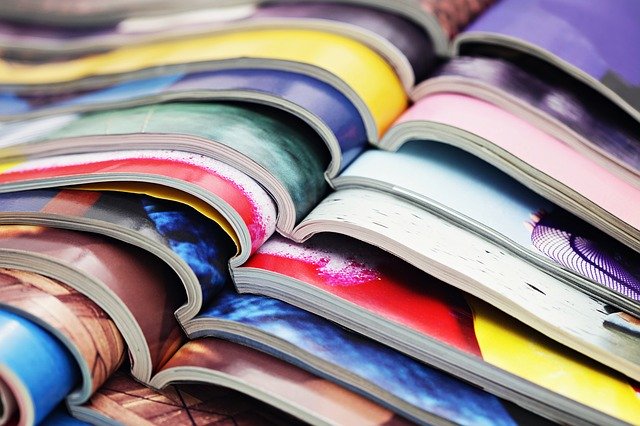 While we are emerging from lockdown, you may not want to trek to the shops to buy your regular newspaper and magazine in print form.  Indeed, you might never want to buy them again since we now offer the latest issues of nearly 7000 titles electronically for free through our latest subscription to
PressReader
.  These include newspapers and popular magazines on topics ranging from music, film, travel, photography, cookery, parenting, animals, crafts, fish ion, and sports to current affairs and more.
The only wrinkle is that you have to register the first time you use it using your University email address, while signed into the VPN.  Click Read more below for a step-by-step walkthrough of the registration process.
Signing into PressReader for the first time
The first time you use PressReader, you have to sign up to use it.  Please follow the following steps carefully to make sure you get signed up without a hitch:
Make sure you are using the VPN.  If you have installed the VPN GlobalProtect client, please check that you are currently signed in.  (If you are not using the VPN yet, we strongly recommend installing it because it makes logging into so many resources that much faster.  Step-by-step instructions for installing the VPN are available here and Library staff are happy to help walk you through the process.)
Follow this link to the PressReader homepage.  (You can also access PressReader through the Library Catalogue and Discovery Service.)
Click the "Sign in" link at the top of the screen (shown below).
When the "Welcome to PressReader" box pops up, click on the "New User? Sign up now" link at the bottom (also shown below).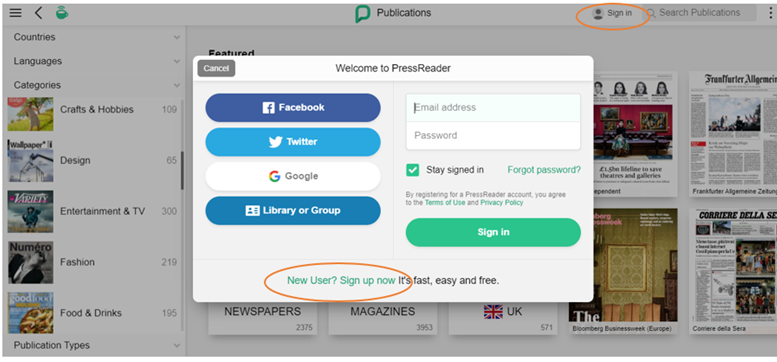 5. A new pop-up box appears.  Please register as a new user using your University of Portsmouth (Gmail) email address:
All done!  You can now access your account without using the VPN on any laptop or PC.  You can also download the free PressReader app to mobile devices and login using your university email and the password you chose for yourself.
Happy browsing! 🙂