Here's a (K)novel resource!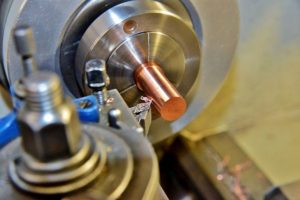 Knovel is one of the most novel approaches to presenting information we have ever seen.  Offering a choice between standard search and an interactive matrix of search criteria that return physico-chemical data, formulae, information, and more for the physical sciences, it draws from a large collection of authoritative reference sources and is arguably the best place to start looking for the physical and engineering properties of materials.
Search
Opening Knovel, you are given the usual option to search across all the reference resources or browse each individual reference work in the collection individually as an ebook.
Property search
The second main feature is the "property search", which offers a way to look up physical and physico-chemical properties of plastics, composites, metals, alloys, and more by searching for a material and then selecting desired properties from a sidebar showing all the available topics to narrow your search.  The results then show all the matching results from across all the reference works included in the Knovel collection, including graphs, tables of physical properties and encyclopedia entries.
Equation tools
Knovel Interactive Equations combines powerful, browser-based calculation software with a robust collection of hundreds of ready to use equation worksheets keyed to classic reference works and international standards to help engineers solve problems faster.  You can browse collections of practical equations and worked examples, use the built-in Equation Solver to calculate and export your calculation for reports or create a new presentation from scratch by combining text, mathematics, images, and plots, with access one-click access to a toolbox containing mathematical functions, engineering units, programming structures, and mathematical symbols used in engineering formulas.
Not only, but also
Under "More tools", Knovel also offers:
a comprehensive unit converter;
general information on the general and physical properties and trends for the periodic table of the elements;
full implementation of the 2012 cumulative update to IAPWS Industrial Formulation 1997 for the Thermodynamic Properties of Water and Steam (IAPWS-IF97).
It's hard to think what Knovel might have left out but if you think of anything, please let us know – we're sure to have the information somewhere else!