BBC News is now available worldwide (until end July)!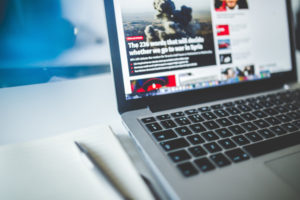 Box of Broadcasts (BoB UK) now offers worldwide coverage of the BBC News Channel, offering access to all those university students who have returned home overseas due to the coronavirus pandemic.
If you are an international student enrolled at the University but currently continuing your studies overseas due to the coronavirus (Covid-19) pandemic, you can access the BBC News Channel via BoB, the UK streaming service for education, until the end of July.  BoB hopes to add more in the future.
The BBC News Channel includes extensive new coverage as well as programmes such as Panorama, Coronavirus Daily Update and HARDtalk. This important extension of access outside the UK has been made possible with the support of a wide range of rightsholders. The scheme will continue through to the end of July 2020, helping students continue their studies through to the end of the current academic year.