Tools fit for a researcher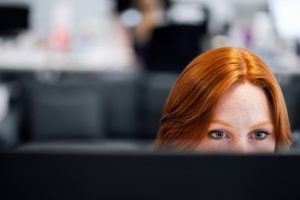 There are some amazing research tools available via AppsAnywhere.  They are all supported by Information Service (IS) rather than the Library but that doesn't make them any less special.  Just be sure to click "OK" on the pop-up dialogue box when you first log in and wait for the header strip to turn green and tell you that your login has been authorised.  Everything should then be freely available to download, although some packages have to be subsequently licensed.
There are lots of apps for computing and engineering but these are rather specialised, so I'm just going to invite you to browse the list of available apps if you are interested in these.
Of the general interest apps, these are some of my favourites:
Nvivo – The ultimate tool for qualitative data analysis.  Tease the themes out from your interviews and focus groups and explore rich data like a pro.
SPSS – A powerful yet user-friendly statistics package.  When the library reopens, you will be able to borrow books that explain exactly how to use it, though sadly none appear to be available as ebooks.
Audacity – Edit audio recordings with ease.  This package is so simple and intuitive to use that I have been able to teach myself to use it effectively.  Good for everything from film production to editing oral history recordings.
Camtasia Studio – the Audacity of video production and editing.  Produce professional standard video edits without learning how to use the entire Adobe Creative Cloud suite in anger.
Don't forget you can download MS Office 365 for free while you are a student as well!
Freeware
These three you can download and use long after you graduate.  They are free packages of professional tools that rival the industry leaders.
GIMP – A free version of Photoshop/Illustrator that you can use even after you graduate.
Inkscape – A free vector graphics package.  Use it to draw everything from Dungeons & Dragons adventures to architectural sketches.
ACD/ChemSketch – A free package that allows you to sketch chemical structures.
IT support
If you need any help selecting, installing, registering or using any of the software available through AppsAnywhere, Information Services (IS) will be happy to help.