Finding articles (and books) that do not appear to be available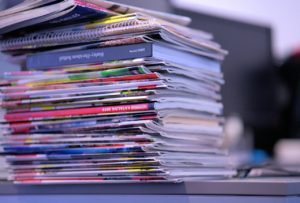 Finding most journal articles is usually a simple a matter of making sure "Full text online only" is selected in the left-hand side-bar and searching for the article title and the first named author's surname in Discovery or a subject database found from a subject page.
Sometimes articles are harder to find and it is uncertain whether we have access to the article at all.  For such articles, you can use the publications search within Discovery in order to search for the journal the article appears in by title (or browse the journals we hold by subject) to see whether we have access to that journal, and if so whether we have access to the year/volume that the article you seek appeared in.
Obtaining journal articles not in our collection
It is usually possible to obtain articles not held in our collection rapidly from the British Library.  During the coronavirus lockdown, the British Library are unable to supply articles or journal issues by interlibrary loan, however.  Until the British Library is allowed to re-open, we can still attempt to obtain electronic articles from other libraries but we cannot guarantee a supply time for these but we cannot obtain any materials in print, including books.
Obtaining books not in our collection
We will consider obtaining ebook versions of texts you require but please understand that not all books are available electronically.  Abe Books UK, Alibris and Amazon Marketplace all offer second-hand books for sale, often more cheaply than buying them new.  If you cannot obtain a book you need anywhere else, it might be worth considering using these.  Please check delivery times before committing payment: the lockdown has introduced delays in the delivery of many products.