Free digital downloads from the National Archives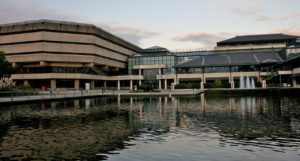 During the period that the National Archives at Kew are closed to the public, they are making many of their digital records freely available on their website.  You can register to order and download up to 10 items at no cost, to a maximum of 50 items over 30 days. The limits are there to try and help manage the demand for content and ensure the availability of the service for everyone.
While not every record held is available through the website, records that are available include:
First and Second World War records, including medal index cards
Military records, including unit war diaries
Royal and Merchant Navy records, including Royal Marine service records
Wills from the jurisdiction of the Prerogative Court of Canterbury
Migration records, including aliens' registration cards and naturalisation case papers
20th century Cabinet Papers and Security Service files
Domesday Book
To access the service and download for free, you will need to:
Register/sign in to the National Archives Discovery account before adding items to their basket (maximum 10 items per basket)
Agree to abide by the terms of the fair use policy
Complete the order process to receive a download link, which will remain active for 30 days.  This link will also be saved in 'Your orders' in your account for 30 days.
For full details, please visit the National Archives digital downloads webpage.
Image credit:
Mike Peel