Expert search: a step-by-step guide to advanced searching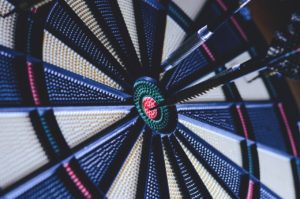 In my previous post, I outlined how to go about searching a database such as the EBSCO Discovery Service ("Discovery") and refining your search results to make it easier to pick out the articles or ebooks you want to download and read, respectively.  This post expands on the search options available under Advanced search in various resources, explains the "building blocks" search strategy, and outlines how you can use Web of Science and Scopus to find more recent articles from a single article that is perfectly on topic.  These approaches are useful ways to find journal articles after an initial 'quick and dirty' search fails to give you what you want straight away.
Advanced search
If you click on the Advanced search link, you will be given more sophisticated options, including a series of search boxes one underneath each other with pull-down filters to the right of each search box.  On this screen, you can enter a separate search term in each box and click the feint (+) button to add as many more rows that you need.
To the right of the search boxes are pull-down filters that allow you to specify where in the article you want these results to appear.  The two best choices in Discovery and most other databases are:
Title – finds only articles where the term appears in the article title.
Abstract – finds the term if it appears in the short article summary.  Much less specific than the Title filter, this will return more results but will still only find articles that make a major mention of this search term.
Building blocks search
Start with pen and paper (or a spreadsheet)
Imagine the perfect article you are looking for.  You might have to break a complex assignment into several different ideas and research each independently and repeat this process for each search but the process will be the same each time.
Write down each of the key ideas that this article would include that would make sure it was directly relevant to your topic side by side.
In a column beneath each search term write all the synonyms you can think imagine that might be used instead.  Typically all the literature on a topic shares a particular phrase or wording, and hitting upon this is often vital to finding what you want.  An example is shown below for a search for the symptoms of breast cancer.

Start your search on the Advanced search screen of your chosen resource
Search for each of the terms in the first column – all the alternative terms for the first idea you want the articles you find to include – in separate rows on the advanced search screen.
Change the AND to the left of every box to OR.  You want to find all the articles that contain any of these equivalent terms.
Click Search.  Once the search results appear.
Click Clear to clear the search boxes and repeat the process for each of the other columns of synonyms.
Click on Search history underneath the search boxes.
Select each of the searches you have just completed and then click on the small Search with AND button to combine them all into a single search.  This will return all the articles that include one term related to each of the concepts you searched for.  There will probably be relatively few search results but hopefully they will be very relevant.
Still finding too many results?
Remember that you can also apply all the filters for date, language, location, etc. that were described in my post on basic searching to your combined search results.
Not finding enough results (or any!)
Clicking on a search will allow you to edit it without typing all the terms in again.  You may need to adjust where in the record you search for these terms, broadening or narrowing your search by changing where in the record the terms can appear in an article and still be included in your search results.
Finding more recent articles using article chaining
If you find an article that is precisely on-topic and older than a few months, it is possible to look for articles published more recently that have cited them.  This approach comes into its own when used to go from a seminal article you have found that was published a few years ago to exploring the more recent literature.  Two citation indexes can be used for this: Scopus and Web of Science.  Not every article is indexed by either database and many articles will only be indexed by one or the other.  Try both and see what you can find.
If you are connected via the VPN, you should choose the "on campus" link to log into Web of Science.  Scopus requires you to be using the VPN in order to access it from off-campus.  Guides to setting up the VPN are available from the MyPort knowledge base.
Web of Science core collection
Select the Cited reference search link above the search box.
Search for the article you found in another database.  Take care not to include too much information, for example it is advisable in most cases to include only the first author's surname.
A list of all the articles matching your search will appear.  Find your article in the list and click on the number in the far right-hand column to see how many articles cited it.  There may be more than one entry for the article you searched for, depending on whether it was correctly recorded in different resources searched by Web of Science.  In these cases, check out the cited references for each separate entry.
Scopus
In Scopus, you simply have to find the article by searching Scopus and click on the link to view articles indexed by Scopus that also cite this article.
Getting help and advice
It is easier to learn to use new resources when you are shown them on screen rather than reading instructions like these.  If you would like to be shown how these databases work, please email your Faculty Librarian (you can find their details through your Subject page – follow the links to a page for your subject area and look for their photos) and ask them to demonstrate a resource to you.
For immediate help without the wait, chat to a librarian online right now!