Search made simple: an expert walkthrough for finding ebooks and academic journal articles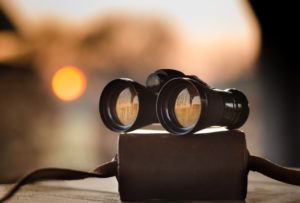 Almost everyone has used Google to find information online and academic information resources are fundamentally very similar.  The difference between a simple Google search and finding precisely what you want in Discovery, ebook platforms or subject-specific resources is that to find a specific ebook or precisely the right academic information for your assignment requires are more precise search than looking up the latest cinema times or shop locations.
Before you start searching – check your reading list
Check the online reading list for your module.  Usually, there is a link to this on Moodle.  If not, you can find it by typing your module title or code into the Reading list search box found by clicking on the big blue Search to search library resources button on the Library homepage and then scrolling down to the Reading Lists section.
Reading lists usually include links to ebooks for everything you need to read, where an ebook or online journal article is available.  Lecturers and librarians have been working hard to update reading lists with additional ebooks to compensate for the library building being closed.  Always look for alternative ebooks listed if the primary text is only available in print.
Search – from scratch
Think about what you are trying to find out.  Write it down clearly.
Identify the most important words – those that stand out as being unusual, whether from the title of a particular ebook you are looking for or that describe the topic you want to find in journal articles.
If you are looking for an author, try searching for just their surname.  If you include details not included in an ebook or article record, such as author's first names, you might not be shown the things you are looking for even if they are available because the record will not include everything you specified should be included.  In general, when choosing search terms fewer and more specific is better.
Choose where to search
Now you have a clear idea of what you want to look for, you need to choose where you are going to search.
Discovery
For ebooks and journal articles, the easiest way to start is to search the EBSCO Discovery Service ("Discovery"), available from Library website.  Click on the large blue Search to search library resources button in the top-right corner of the Library homepage.  Discovery brings together the vast majority of our ebooks and journal articles, searching across many different information resources and bringing together the results in one manageable list.
Logging into Discovery from off-campus
Using Discovery
Subject pages
Every subject has a collection of specialist resources that are better than Discovery for finding subject-specific information.  You can find these through your Subject page (click on your subject link – we will cover subject pages in more detail in a later article), which details all the subject resources specially provided to support your subject.  These include such varied resources as image and video databases for design subjects to market data and report collections for business and the physicochemical data lookup reference resources for engineering.
Entering search terms
Enter each search term as a separate word.
Phrase searching – If a search term is longer than a single word, put the phrase in double quotation marks, "like this".
Using truncation marks – If a word could have multiple endings, for example you are searching for housing but relevant articles might mention "house" or "houses", instead of exhaustively listing all the different endings for a word, you can just enter the stem or 'lemma' of the word followed by an asterisk, like this: hous*.  This will find any word beginning hous… including housing, houses, house, house-pricing, and other terms you might not otherwise have thought to include in your search.
Finding what you want among your results
Take a brief look at what your search has found.  Are some of the things found broadly on the topic you wanted to investigate?  Is a lot of information on an unrelated topic included in your search?  This is the time to refine your search to make it easier to find just the information you want.
On the left-hand side of the Discovery search results screen (similar to most other academic databases), you will find a series of search filters.  These are your friends.  They help to focus the results you seeing your results list down to just the ones you might want to read.
Make sure you have selected Full-text online only.  This ensures that everything you see in your results list should be available to you at home.
For journal article searching only – When searching for articles unless you specifically want to include professional and trade magazines in your results, tick the Peer-reviewed journal articles option.  This should ensure that everything you are shown comes from a reliable, high-quality academic source that your lecturer will like.
The next most important filter is the date slider.  Drag the pointers across to limit the date range to just those years from which you want to see results. If you are only interested in articles or ebooks published in the last ten years, drag the left-hand pointer along the timeline to 2010 and the results screen will reload to show you only articles no more than ten years old.  The number of results will drop sharply as older articles are no longer displayed.
Work your way through the other filters, clicking on each section in turn to expand it and choose whether you want to limit the results to English language results (important for some searches) or the location where the study was conducted/published.
Refining your search
Your initial search is unlikely to be the best it can be.  Look through your search results and try to find relevant articles.  Click on their titles and make a note of any terms they use to describe the topic you are looking for that you have not yet tried.  Try searching for these terms in addition or in place of your existing search terms and see if the results are more useful.  Often all the articles in a narrow subject area share the same key phrase or wording, and once you identify and search for these terms, everything drops out.
Search is an iterative process.  You search, check your results, think of ways to make your search better by looking for better search terms and changing what you search for and then running the search again, until you strike upon enough relevant ebooks or articles to meet your needs.
Search history
Every search you run is recorded under Search history.  You can click on this link in most resources, not just Discovery, to review your past searches.
Saving your results
You must click on My EBSCO Host in the top right-hand corner and create a (free) My Ebsco Host account in order to be able to save searches and folders.  Once you have done this, while you are logged into both Discovery and (separately) your MyEBSCOHost account, you will be able to save articles to a folder and will be able to revisit your search history at any time.  You will need to log in each time in order to find these again.  If you do not create a MyEBSCOHost account, you will lose everything when you close your web browser.
Ebooks can be saved for future reference by clicking Add to my bookshelf while reading the ebook.  When you visit that ebook platform again and log in, it will remember your bookshelf and you will be able to pick up where you left off.  Direct links to our largest ebook platforms are available from the Ebooks page of the Library website.
Journal articles can be downloaded individually and saved to your computer, N-drive, Google Drive or elsewhere and/or printed.  If you have selected Full text online only option on the left-hand side of the search results screen, each article title should have download links beneath it.  If one of these links has a small red Adobe Acrobat symbol, click on this link to download the pdf, otherwise look for a link that offers to download the full text article.  Use "Full text finder" links only as a last resort because these often drop you off at the journal homepage and expect you to navigate to the past issues archive and find your chosen article using the volume, part and page numbers given in the Discovery record.  A direct link is always preferable!
Seeking advice
If you are not finding the information you need after attempting to improve your search, it is often useful to ask for expert advice from a librarian, either through online chat or for more complex searches (for assignments and dissertation research) from your Faculty Librarian.
It is helpful for us to be able to see what you have done already, and what you have found, in order to help you. You can share any search by selecting it and using the Share option on the right, just above the search results.  Clicking this box opens a drop-down menu including a permalink to the search being viewed.  Copy and paste this permalink into online chat or an email to your Faculty Librarian and they will be able to see what you have tried already, allowing them to help you more quickly and effectively.
Watch out for future posts on enhancing your search strategy and referencing sources you have used!