Can I get the book I need as an ebook?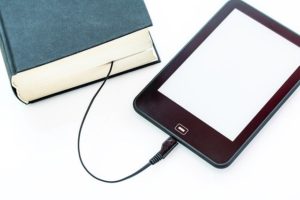 The number of ebooks we now offer has just gone up!
Before the coronavirus outbreak we already had over 700,000 ebooks available – you can access these here as well and they will appear in a normal Discovery search.
Since the physical library was closed, we have added more ebooks to Discovery as a temporary crisis measure and the number of temporary titles is expected to increase over time.  In order to support remote working during the current coronavirus lockdown, several publishers have made extra ebooks available for free until 30 June 2020.
Finding ebooks
For most temporary ebooks, you need the direct link for the temporary access to work.  Simply find the ebook you want through the Library catalogue, Discovery, and in some cases your online reading list, and click on the direct link.  Your Faculty Librarians have also been sending lists of relevant links to lecturers, so you may also find some added to your Moodle sites.
You can also easily search the selection on JSTOR using the Advanced Search option and ticking Books at the bottom of the screen.
The Cambridge University Press ebook collection is also available to search independently.
Buying ebooks
If an ebook is not available, we might be able to buy the ebook for you so that it becomes a permanent part of our collection.  If you can't find the ebook you want, please ask us to consider buying it via 24/7 online chat or by emailing library@port.ac.uk or your Faculty Librarian.
Not everything is available as an ebook
Some books are simply not available as ebooks, so until libraries are allowed to re-open there will be some titles which we cannot give you access to.  In these cases, try searching Google Books in case some extracts from the book are available online. Don't forget to look at your online reading list for alternative suggestions!
As always, if you have any difficulties reaching an ebook, please chat to us online or email us.  We are here to help!