23+ wellbeing things. No. 10 – Skin care matters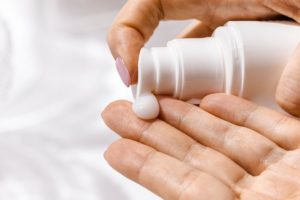 Depending on your circumstances, you might not be having to wash your hands as often as you once did, but for those sharing a house with others and who still need to wash their hands regularly to avoid the chance of catching something nasty from a communal area, it is worth picking up something to protect and nourish the skin on your hands next time you are out shopping.  Washing your hands repeatedly, washing up without gloves, and especially the use of alcoholic gels, dries the skin out and over time can lead to the skin becoming irritated, dry and cracked.  You can avoid this by getting in the habit of moisturising your hands regularly to ensure your skin stays soft, pliable and pain-free all over.
A quick survey of best buys reveals that you can pay as much as you want for moisturiser these days, although Nivea, Vaseline and other leading brands all sell reassuringly large bottles of high-quality moisturiser very cheaply.  Speaking from experience, these are all you need.  If you have a dry skin condition or are concerned about how you might react to various products, call your local pharmacist and ask them for advice.  You might find more choice if you visit a pharmacy (like supermarkets, these have stayed open) but what is most important is that you treat your hands with something before they get really dry and cracked.  Prevention, as usual is better than cure.
Whatever your take on skincare, please make sure you continue washing your hands carefully every time you come back from exercising outside and particularly after shopping.  You never know what you have touched without thinking and you owe it to everyone you live with to make sure you are not carrying in any little microbial friends into the house with you!  There are things that thrive in winter and live much longer on surfaces than coronavirus that can be equally debilitating, if not as dangerous.
Stay well and watch out for our ongoing series of wellbeing tips.