Google has been busy…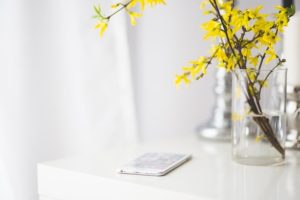 Google is great for many things, and while librarians seem to spend their lives preaching about its limitations for academic research, there are a number of interesting specialist tools Google have developed on the quiet that offer access to some rather interesting free web resources.
Google Arts & Culture
Bringing together a reported 12,000 public sources of art, history and culture and offering daily cultural insights, this little known gem is worth exploring just for the joy of it.  Explore Google Arts & Culture here.  If you want to take a deep dive into some specific art collections, the British Library and New York Metropolitan Museum are both making their digitised art collections freely available online.
Library audio-visual resources
I would be remiss not to mention at this point our premium image resources that are all licensed for you to use in your work, including ArtStor, our collections of architectural, cartoon and other resources, videos, sound archives, and of course our television recording and streaming service, Box of Broadcasts.  You can explore all our image, sound and video resources under the Resources > Audio-visual resources menu option on the Library website and choosing which type of resource you are looking for from the options listed.
Google Talk to Books
Google Talk to Books offers a quirky alternative to a traditional library search, inviting you to ask question or phrase you are searching for as a whole sentence that it's AI will then parse and attempt to find matching quotations or references to in books Google has indexed online.  While this will rarely if ever give you immediate access to these books, it is a very interesting way to find where to start looking, for example a search for introductory information on a specific topic might find a mention of a good introductory text at the end of a more general textbook. Once you find the book(s) that might be useful, you can then search the EBSCO Discovery Service or Library Catalogue (remember to click on the "ebooks" or "online resources" filter to the left of the search results to hide the results for printed books) to see whether we have access to these online.
You can also have the satisfaction of knowing you are simultaneously teaching Google's nascent AI to understand human language better.  Whether you think that is a good thing or not depends on whether you expect to wake up to find the machines have taken over, and if so whether our new AI overlords will be hostile, benevolent or simply consider us unworthy of their attention.
Google Finance
Primarily a guide for individual investors, Google Finance brings together a wide variety of news sources and current financial information into an easily browsable interface, useful for current awareness and journalistic commentary on contemporary finance matters.
Library financial resources
The Library offers a premium subscription to the Financial Times Online, Economic Review, and for those looking seriously into financial data,  we provide access from home to:
and coming soon to your home computer (if it is in any way possible), Eikon and Bloomberg.
You can find more information about how to access all these resources here.  For further information about these highly specialised finance resources, please contact either your academic teaching staff or the Business Faculty Librarian, Hannah Porter.
Google Trends
Google Trends harnesses the power of big data to show current trends in interest and activity across the world.  Limit your search by region, topic, aspect, timeframe and see patterns in data emerging visually over time.  Have a play!
Google Data Search and Google Public Data
Find open data sets using Google Data Search (universities are now making more available all the time through their institutional repositories) or examine visual trends in Google Public Data.  For example, have you ever wondered what is likely to happen to global fecundity rates over the next fifty years?  The results might surprise you.
All that and I didn't once mention Google Scholar, Google Books, Google Maps, Google Earth or any of the other interesting things Google gets up to.   If only it provided comprehensive searches of academic information that could be reliably limited to our collections to save you time.  For that, we have to look to the EBSCO Discovery Service and the specialist eresources on your subject pages.  If you don't know where to look, never be shy of asking our enquiry team or getting in touch with your Faculty Librarian (find their details on your subject pages or ask our ehttps://scholar.google.co.uk/https://scholar.google.co.uk/nquiry team).  They are always eager to help you get stuck into the best resources and find precisely what you are looking for.