23+ wellbeing tips for strange times #2 – Feeling a little lost? Chat to a Faculty Librarian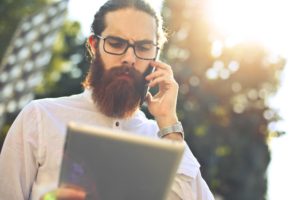 When you have chatted to all your friends online and are starting to wonder if there is life beyond computer games or are starting to experience that unpleasant nagging feeling that there might be work still to be done but don't know quite how or where to start, it might be time to dig out your assignment information and make contact with your Faculty Librarian.  These happy few are dedicated to making sure you find the best information and using it to best effect!  Get in touch with your Faculty Librarian and find out how good getting on top of your Library research can make you feel.  Just chatting to someone who can reassuringly put you in touch with the information that you need for your assignments should make you feel better.  Actually using it while you still remember why it is important will likely make you feel better still.  There is nothing, after all, quite like the feeling of progress.   
You just have to take the first step to get the ball slowly rolling: find your subject area from this list and contact your Faculty Librarian for a chat.  They even chat face-to-face online.
Please don't let them get lonely.  Faculty Librarians need someone to help at regular intervals or they start to pine for the good old days of referencing workshops.  Chat to your Faculty Librarian today!  (unless you just want referencing help, in which case you are probably best off chatting to our Enquiries Team online).