Be the student led change you would like to see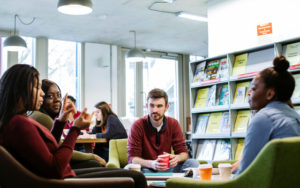 The Library has been steered and shaped by generations of student-led change.  We love to listen now as much as ever to all your comments, suggestions, ideas and criticisms and draw inspiration from your insights and creativity.  While the feedback we received in the NSS from those students who are leaving us is important, we take just as much inspiration from suggestions from students in all years at desks, through the online suggestion box on the Library website or posted into the suggestions postbox.  You can submit suggestions anonymously and we will post our replies and what we can do in response online for all to see.  
Tell us what you would like to see and become the next wave of student led change you would like to see.