Don't be reserved about reserving books!
Everything renews itself forever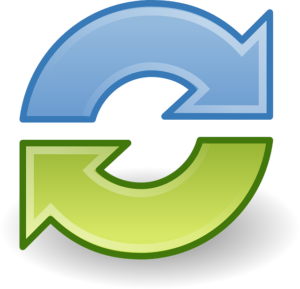 All the books you borrow from the University library renew themselves automatically. That means when the last copy of the book you want has been borrowed, you have a choice of looking to see if we have an ebook or reserve a printed copy.
So if you want to read something and all the copies are on loan, you really need to reserve a copy!
Reserving a book is easy: find the book using the Discovery Service or catalogue and click "Reserve", enter the "library number" found on your student card and click "Reserve" a second time to confirm your reservation. A green confirmation box appears to confirm that your reservation has been placed.
When your reserved book becomes available for you to pick up, we will email your University email account. You can then pick it up at any time from the reservation shelves in the library atrium. Please issue your reserved books to yourself so we know you have them!
If you want a book that is on loan to someone else, you really want to reserve it! All books that you, or anyone else, borrow are renewed automatically until someone else reserves them.
Not only that, but…
Reserving books has two added benefits. If you reserve a book and there is an ebook version available that you had not noticed, we will email you a link to the ebook so you can carry on reading while you wait for the printed version to become available. Furthermore, if lots of people reserve the same book, we will order more copies!  Now, if that doesn't motivate you to place more reservations, I don't know what will.