The new Mintel: feature preview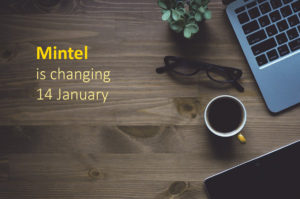 From 14th January, Mintel will have a new look and a load of new features to make your life easier.  The new search includes all content from Mintel reports and Mintel trends.  The new interface combines everything into a single convenient "I'm looking for" box.
Just as Amazon suggest other books you might want to read, suggested reports related to your search appear right-hand side of your search results.  You can also now filter your results by category, region, trend drivers and demographics to focus your search on what particularly interests you.  
Search results appear as a grid with the option to just see full market research reports or brief topical trends and observation overviews.  Reports look the same as before once you click on them, except that you can now use the quick menus to jump to particular report sections and save time scrolling.