It's Christmas (Nearly!)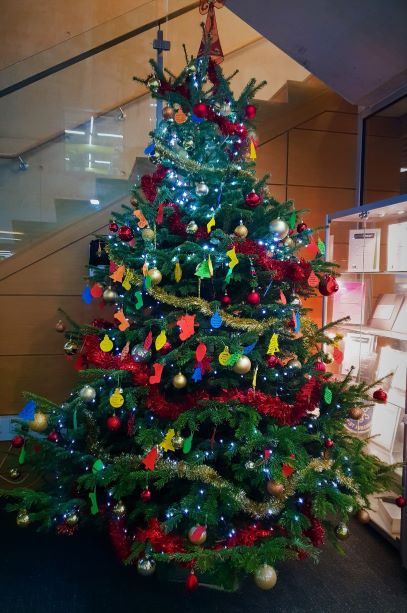 Thank you for your lovely Winter messages, hopes and wishes you having been adding to the gorgeous Christmas tree we have up in the Atrium in the Library.
We have really enjoyed reading them all. There is still time for you to add your festive thoughts.
While you are in the library, take a look at the books in the glass cabinets. We have some Seasonal favourites on display; complete with a beautiful nativity scene.
Here at the library we wish you all a restful and peaceful Christmas break.