Talking truth to power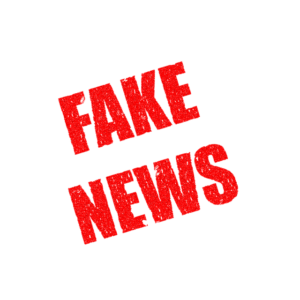 Disinformation is a well-worn path to power and those in power abuse it to maintain themselves amidst controversy.  Where then does the ordinary citizen and scholar turn to find the truth amidst a whirlwind of lies, often repeated innocently by bystanders who we implicitly trust?
While politics has long been rife with "spin" – slanted, often only partial, truths worded to give a particular impression – as well as outright deceit, even academic has seen its share of fraudulent publications, some of which have passed through peer review and been published in academic journals.  Even Gregor Mendel's pioneering work on genetics has fallen under suspicion after it was realised that the likelihood of such perfect results being found in his huge dataset of pea plants was less than 5%.  It is possible that after seeing a clear trend emerging, he expanded his dataset with similar findings to make the evidence for the trend he was certain he had discovered more compelling.
Sifting the facts from the rest
Premium subscription resources
Lexis (legal information) and Westlaw offer definitive information on what is written into law.  Nexis and other specialised media databases accurately relate what is published in the media.  Bear in mind that just because something is published in the media, this does not automatically make it true.  Some media outlets are heavily and systematically biased. Outside of what is written into law, you should remain sceptical and cautious about what you read and are told, and check facts where you intend to act or form opinions based on them.
For academic research, always make sure you have checked the "Peer-reviewed articles only" search filter in our eresources.  Peer review may not be perfect, but the fact that other academics have examined a publication before it reaches you and have confirmed that they believe it is of publishable quality is still considered the "gold standard" in academia.  Such articles may be considered more reliable but it is still important to compare research and find supporting studies, where available.
Internet, news and print media sources
The open web and news media are a different challenge but there are ways to check. Consider first the reputation of the source and who is writing/publishing it.  If they have a known or obvious agenda, you should be particularly cautious.  FullFact and a variety of other reputable fact-checking services, including Snopes, Fact Check, and HoaxSlayer allow you to check what things you have read online and in the press.  Check the Media Bias Fact Check website for their recommended sites.  These are all free for anyone to use and will help you to distinguish what is fact from what is fake.
The last word
Being able to determine what is true is important in business, life and politics, and is increasingly valuable.  Happily, it is as simple as bookmarking a few websites and getting in the habit of checking your facts before taking them to heart or sharing them with friends.