Taking up the Slack (Essentials of Operations Management, 2nd ed.)
Update – 14 October
Just when we thought everyone had access to this textbook, the supplier has messed up the login process.
It is best if you set up the VPN to work off-campus (outside of halls).  Wherever you are logging in from – even if you are on campus – if you see this screen when logging in that invites you to choose between Shibboleth, OpenAthens and Direct login options (shown here), you should follow the instructions below: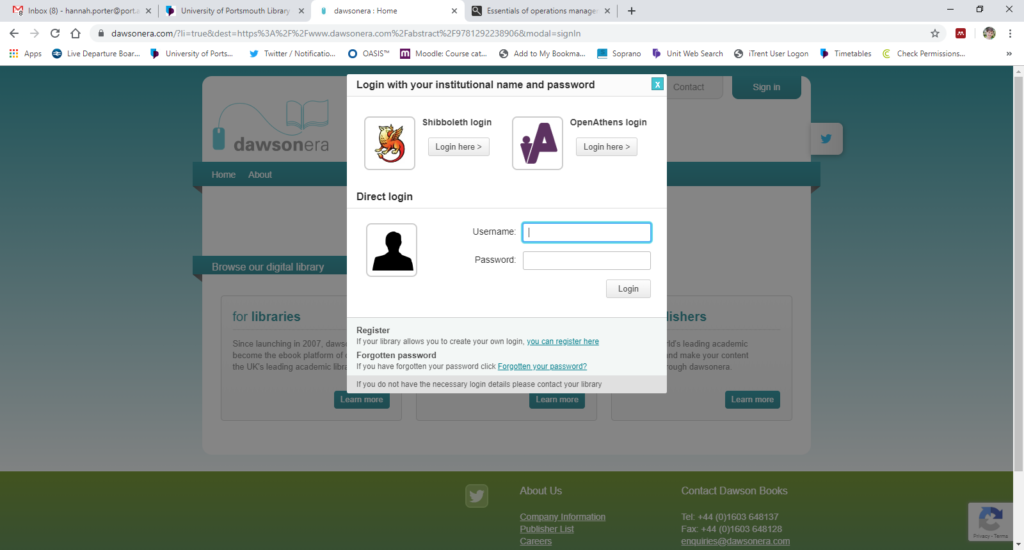 Click on Shibboleth login (this is another name for the institutional login authentication system).
Choose the University of Portsmouth from the drop-down list.
Login on the branded UoP login screen.
If you are not taken straight into the ebook but instead into the Dawsonera home screen, click on the link in the email you were sent if you are in the queue or click on the login link in the library catalogue record for this ebook (here is a direct link).
We are really sorry that this login process has suddenly been made so complicated.  We just hope it can be fixed.
(Original post follows)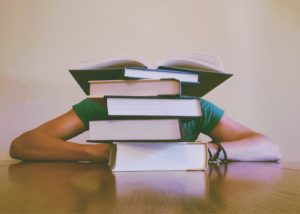 We know you are all very busy because of all the enquiries we are receiving.  Keep them coming, that's what we're here for!  For Business and Economics students trying to access Slack's "Essentials of operations management", we just wanted to update you on what we have been doing to make it a little easier for you to get through this textbook.  Your lecturer has asked us to remind you that you must read the latest edition.
Bottom line, as your lecturer has already told you, if you can afford to buy a personal copy of this book, it would be a good idea to do so.  We simply cannot buy over 600 students their own copy of core textbooks like this one that are in continuous demand.  What we have done to help you get to a library copy each week, including buying:
10 more ebook copies
Ten more people can now read the ebook version at any one time.  If you log into the ebook but are told all the copies are in use, it is well worth asking to join the queue for a book.  You might be quoted a several thousand minute wait time but this estimate assumes everyone else will use the book for a full hour, and from observation, this estimate often exaggerates how long you will have to wait by as much as 5-10 times, so if you request access at 8.30 am with a 5500 minute wait time and join the queue, you might well get to read a copy at some point the same day .
22 more printed books
20 loanable copies have been bought to satisfy existing reservations.  We are ordering more copies because of the number of reservations on this book.  Remember to reserve any books that are all on loan if you want us to buy more copies!
We are also ordering a further two copies that will be made 'library use only' so they can only be read in the Library, ensuring they reach as many students as possible in the shortest time.   If you are desperate to find a copy, remember we are open 24/7, and that if you do not have time to read the book when you find a copy, you can make a copy of one chapter (or 10% of the book, whichever is more) to read at your leisure under our educational copyright licence.
We hope this helps!  Any questions or problems, please get in touch.