Shopping for books? You need a basket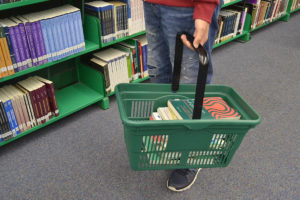 Books can be slippery and tricky to carry if you want to take out more than one or two books at a time.  Happily, the library offers baskets and even wheeled baskets (with extendable handles) for you to use.  They make library life much easier!
Find them near the Library Help Desk and (sometimes) o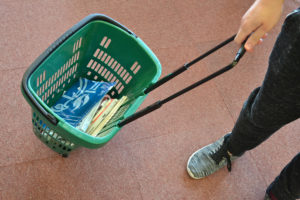 n the upper floors.