Work anywhere over the University computer network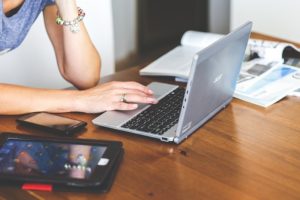 You can use all the library's premium subscription eresources from anywhere for free as if you were on campus.  In order to enjoy the full experience, including making group study room bookings and getting to use some otherwise 'campus only' resources, you need to set up your VPN (or Virtual Private Network).
Setting up the VPN involves downloading, installing and setting up a small piece of software called GlobalProtect and logging in once to the University computer network.  Thereafter, when the VPN is connected your home computer will function as part of the University computer network.
Instructions for setting up the VPN are available from MyPort for different operating systems.  If you have any setup or connection problems, please call the Information Services Service Desk on (023) 9284 7777.
Nurture your N-drive
It has long been said that "many copies keep stuff safe", so you should save your work every day to several places, including your N-drive, to make sure nothing ever goes missing or becomes corrupted.  While you can save native Google files to your Google Drive, it is a very good idea to back anything else up to your personal storage space on the University computer network, your N-drive.  Once you have connected the VPN, connecting your N-drive is simple.
These guides on MyPort explain how to connect your N-drive for: