Dive into Discovery
or Why not start with Google?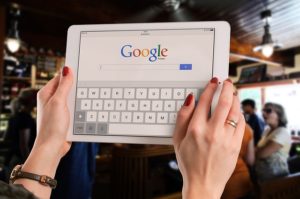 Everybody loves Google, with good reason.  Google is great for finding the answers to any specific question where the answer will be pretty much all in one place and you will recognise it when you see it.  The problem comes when you try to investigate a subject area that you are unfamiliar with and where there may not necessarily be any clear answers, if you are researching something new.
When Google is good, it is very, very good
Google is great for finding specific things available for free on the web.  Looking for a government policy paper or some other free report?  Google works well most of the time.  Adding site:gov.uk or site:org.uk into your Google search will limit your results to UK Government and UK non-governmental organisation websites, resepectively, helping you target a general search to save you time.  Other popular site filters include site:edu for US educational establishments and site:ac.uk for British universities.  You can even search site:port.ac.uk to limit your search to things published to the University of Portsmouth website.
Using a site-specific Google search is often the best way to find specific information from a website that has a confusing structure and/or ineffective site search box.  Just remember that Google often cannot see into anything that is protected by a password, and so might miss valuable information that you have to pay to access.
But when Google is bad, it is very, very bad indeed
Google prizes itself on responding to search enquiries instantly.  As a result, it only searches a fraction of the web pages it has indexed and shows you a selection of content from these pages.  It attempts to give the appearance of having shown you everything by showing you a selection of content that it hopes will satisfy your information needs, whatever they might be.  It makes no attempt to filter the quality of your search results, and Google cannot see the content of most high quality information because it sits in a closed silo that you have to pay to use.  In basic Google, biased, misleading, divisive and disreputable content sits alongside quality information sources, and the two are sometimes hard to tell apart.  Google Scholar attempts to show you only academic content but it searches across a random subsection of the entire body of scholarly literature and returns many articles that are not included in our eresource subscriptions and that you subsequently have to request by interlibrary loan.  Google is bad, Google Scholar is better but its search results are incomplete and frequently show you things you cannot easily read.
So what should we be using instead?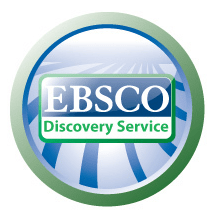 The Discovery Service is the Library's answer to Google.  It looks like Google Scholar (except it is more purple), works like Google Scholar, and yet searches across our extensive eresources to retrieve only the scholarly, peer reviewed journal articles that you can access immediately online that are targeted to your subject area.  I also offers simple yet powerful filters to narrow your search by date, country, format and more.  The advanced search functions are also easy to use and are fantastically powerful – just ask a librarian for a quick demo!
Your Subject pages on the library website are portals into the best academic information for your subject.  The Library pays hundreds of thousands of pounds every year to subscribe to premium academic eresources that are not easily found through Google.  These searchable collections of academic journal articles, market reports, market and statistical data and historical publication archives, to name but a few are far more comprehensive and easy to use overall than Google Scholar, because they will always give you what you need.  They are tailored to your subject and the short descriptions for each one tells you what each is best for academic research.  These are great tools that will find everything from how many outlets Starbucks has in Greater London to the latest conference papers in quantum computing and scans of British newspapers from the 19th century.
Take a look at your subject page today and find out what we have to offer or pop in, call or chat to us online to find out more about the resources we have on offer.