Starting out… finding books and journal articles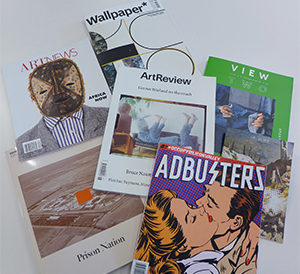 Understanding what you are looking for is sometimes the first hurdle when getting to grips with academic information.  Here is an introduction to where to find different sorts of information.
Finding books
The easiest way to find everything is by using your online reading lists.  Find your online reading list on Moodle or by unit name/number through the Library website and tap on each item to see the shelfmark and availability or link to the resource online.
You can also search the library catalogue for the book title and first author's surname to find what books we hold and where they might be in the Library.  Catalogue records now link through to maps that show you where you can find each book. Once you have found a book you want to read, simply click on the title to bring up the full record, and if a copy is currently available in the Library, you will be able to tap or click on the "Locate on shelf" button to bring up a customised three-dimensional map of the library telling you which floor the book is on, highlighting the shelf where you can find it. You can also find this book finder tool on the Library website.
This works particularly well if you search the catalogue from your mobile phone because you can carry the map around with you as you head to the bookshelf.  On the mobile version of the Library website, click the spyglass (magnifying glass) icon to find the catalogue and other search options.
Books and ebooks
Ebooks have a link in the record that takes you to the ebook itself.  Using the VPN when not on the University computer network will make it much easier to access the full-text of each ebook.
You can choose to be shown just printed books or ebooks using the filters on the left-hand side of the search results screen.  Under "Location", choose "University Library" for printed books or "Online resources" for ebooks.
The catalogue will also find eresources ("databases") by title, which is useful if you want to look for an eresource by name rather than looking for it by subject.  The Catalogue will also find the titles of printed journals and magazines that we hold in print but it cannot find the articles published within those journals.  For that, you will need to use the Discovery Service or another eresource.
With the exception of some fashion and design magazines that have only ever published in print, printed journals tend to comprise only the oldest back issues. For most subjects, printed journals are largely useful for historical research.
Current journal issues
Having just said that printed journals are all old, we still subscribe to a handful of the most important and popular journals in printed format and display the current issues on the ground floor near the café.  They are arranged by subject.  Please ask at the Library Help Desk if you cannot find what you are looking for, whether that is your subject area, a particular magazine or a particular issue of that magazine.
Journal articles
Almost all of our journal articles are available online.  The best way by far to find articles on a topic is to search the Discovery Service by or a subject-specific eresource found on the Library Subject web pages (what ageing librarians sometimes still call a 'bibliographic database').  Unlike Google, the Discovery Service shows you only articles available for you to read immediately, and it offers powerful search filters to help strip the thousands of articles you might find at first down to just those few that you want to read.  It also searches across most of our eresources and brings together the results from thousands of journals all in one place, saving you time and effort.
Exceptions to the rule
CCI students – Design is poorly represented within the journals covered by Discovery and there are few images and almost no video clips included.  Your subject pages and our directory of audio-visual resources will serve your needs much better.
Law students – The law journal articles mostly discuss American law and there is no primary legal material included.  We have specific legal databases including Lexis Library and Westlaw for you to use.  Most large law firms can afford to subscribe at most to only one of these – here any student can learn and become certified in the use of both!
Technology students (particularly surveyors and engineers) – the Discovery Service does not search Engineering Village, GeoREF or GeoBase.  Depending on what information you are looking for this might be rather important.
For all these subjects, your Subject pages will explain when the Discovery Service is useful and what other resources you will come to love instead for those areas it covers less well.