Out of the Archives: Introducing our Special Collections
Some of you may have noticed that we have a new display case on the first floor of the University of Portsmouth Library.
Our new display case has been especially built to display items from our Rare Books and Special Collections that are not normally available to view. This case will protect our resources from light, heat and moisture and has been purchased to highlight to you some of our amazing resources which are otherwise kept locked away in the dark.
The Rare Books Collection is kept in a secure area. Examples of what is in there include very old items – generally anything published before 1800, signed copies and significant first editions. There are also a few hard-to-replace art books, such as nineteenth-century exhibition catalogues and a number of nineteenth-and early twentieth-century periodicals.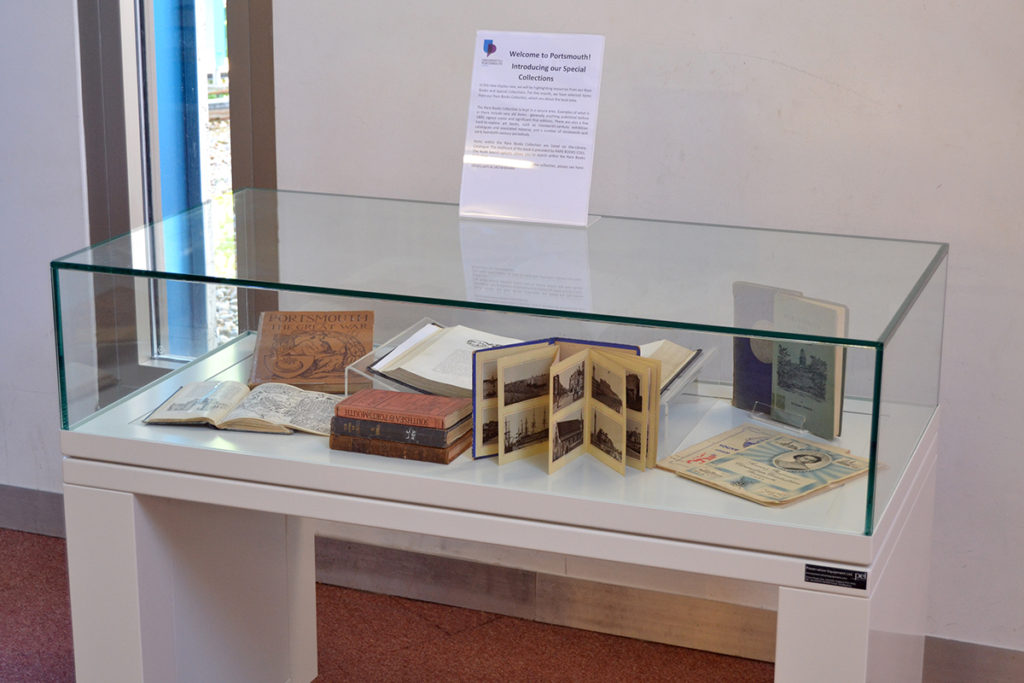 Each month we will be displaying something different from the collection and for our first display we have chosen books about the local area.
Items within the Rare Books Collection are listed on the Library Catalogue. The shelfmark of the book is preceded by RARE BOOKS COLL. The Build Search option allows you to search within the Rare Books Collection.
For more information on how to view the collection, please see here: library.port.ac.uk/rarebooks