Introducing the Individual Silent Study Zone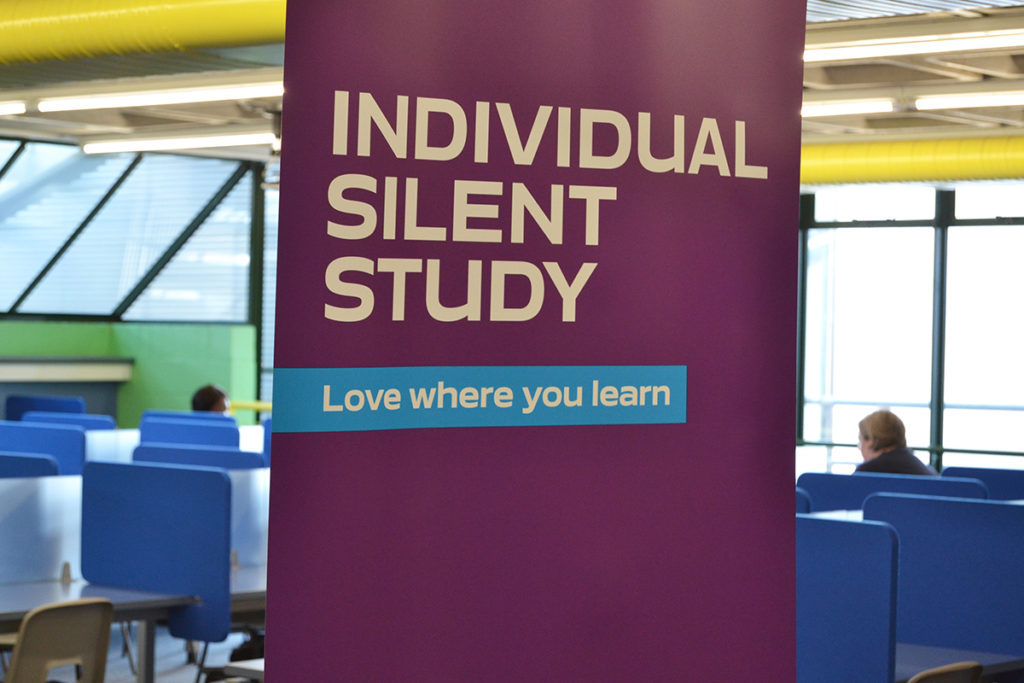 The Individual Silent Study zone forms part of the second (top) floor of the library.  Its entrances are marked by purple pull-up banners.  In this zone, talking is not allowed, electronic devices have to be switched to silent mode, and music can only be played using headphones at volumes not audible to others.  It is a great place to settle to some quiet reading or writing.
If you are particularly sensitive to noise, or if the Individual Silent Zone is Grab a pair of earplugs from the Library Help Desk if you think you might need them, and make your way up to the second (top) floor.
In the unlikely event that you are disturbed by noise or other behaviours, please text our security team on 07860 756894.
You can learn more about the Individual Silent Study zone on the library website.