Where's your space? Take our quiz and find out!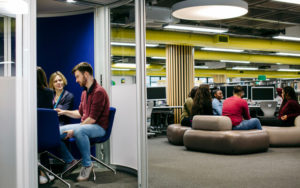 The Library offers many different study environments to suit you in whatever way you would like to study today.  Take this very brief quiz to help you find the best place in the library for what you want to do at the moment.
How would you like to study today?
On my own, in silence and without distractions.
On my own, but with gentle background noise.
In a room with my group so we can make plenty of noise.
In an open space with my friends, talking quietly.
Practising a presentation with others.
Any way I want, somewhere luxuriously spacious away from the library.