Happy Refugee Week!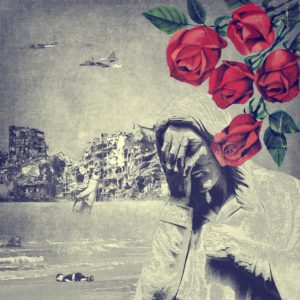 This week people try to focus on the plight of those unwillingly forced from their homes by  People desperately seeking refuge have become a stigmatised group in recent years.  The term 'refugee' has become politically charged and carries with it fearful connotations of invasion by a tidal wave of the exploitative and the desperate.  It is a sad indictment of our modern society that so many people are prepared to decide whether or not to honour the human rights of those seeking to escape persecution elsewhere based only on what the media decide to tell them.
I attended a lecture given by a barrister specialising in defending the rights of those seeking refuge in the UK and was shocked and appalled at the difficulty of genuine refugees to have their stories heard, and of the persecution they suffer at the hands of the immigration service, often when they were in the UK only because this was the only way to catch another flight to Canada.  Listening only to mainstream media can leave us with a slanted view of refugees and too often those seeking refuge are conflated with economic migrants seeking better paid jobs in the West.
Read for yourself a first-hand account of seeking refuge from persecution by former refugee Ahmad Danny Ramadan, a Syrian-Canadian author, public speaker, storyteller and an LGBTQ-refugee activist.
Amnesty International refugees and family competition
On Facebook?  Tell Amnesty International what "family" means to you and enter their competition.
Enter the Amnesty International competition on Facebook.