Closure and re-carpeting of Library Area 1A (10-31 June 2019)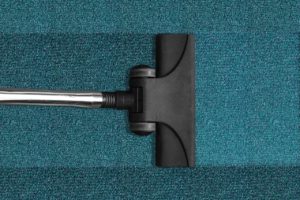 We are continually working to refurbish the Library so that it is as pleasant a place to work in as possible.  The next stage of this work is to replace the carpet in Area 1A on the first floor of the Library.  This work will begin on 10 June.  The work is expected to last for up to three weeks.  While this refurbishment work is being carried out (ca. 10-31 May 2019), there will be no access to the:
Map Library – including the large format scanner
Library Bloomberg terminals
Printed books and DVDs with shelfmarks between 346-690
Please plan your work around this upcoming refurbishment work.
There are Bloomberg terminals in the Business School computer rooms, the Map Librarian will still be available on request from 9am – 5pm weekdays, and it will still be possible to reserve, recall and return all books during this period.  Any books returned to the Library that would ordinarily be shelved in Area 1A will be temporarily displayed on shelves in or near the Library Atrium.  Ebook versions of many books are available to read online and are available through both the Library Catalogue and Discovery Service.
Major subjects affected
The shelfmark range affected includes the following major subjects (this list is not exhaustive):
Business – including Accounting, Leadership, Marketing, Management (all kinds)
Criminology
Education
Engineering (all kinds) – including Communication systems
Geography – including GIS, Physical Geography, Social Geography, and Disaster Management
Health Policy & Services
Health sciences – including Anatomy, Dentistry, Exercise Science, Medicine, Nursing, Nutrition, Pharmacy, Physiology and Radiography
Human Resources
Languages – including English language dictionaries, thesauri, and other reference works
Law (all books not in the Law Reference Collection with shelfmarks beginning 346-349)
Linguistics
Management
Marketing
Mathematics – including many books on Statistics
Penology
Policing
Sciences (Astronomy, Biology, Biochemistry, Cartography, Chemistry, Cosmology, Physics)
Social work – including Social Policy and Social Care
Surveying (all kinds)
Tourism
Typography
Temporary stairwell closure
The central concrete stairwell will close temporarily at the start of the works but will reopen as soon as possible.  While this staircase is closed, please use the wooden stairs from the Atrium to reach Areas 1B, 1C, and either the wooden stairs or the concrete stairs beyond the grey doors leading up from the Atrium to reach the second floor.  For your own safety, please observe the barricades and keep clear of the building site.