23 wellbeing things. No. 5, Drink more (water)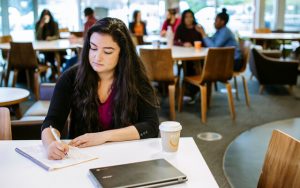 By the time you start to feel thirsty, you are already dehydrated.  Thirst is your body's emergency alarm bell ringing to tell you that you are already stiffening up in all the wrong places, feeling worse and thinking less clearly than you would if you were sipping water.  The usual response is to upend a can of energy drink into yourself and carry on.  The minor drawback of drinking a lot in a short time, particularly a lot of a chilled drink, is that it then tends to rushy through the body without touching the sides, prompting an urgent trip to the toilet.  The body absorbs drinks best that are sipped regularly over time and are close to body temperature.  That means that the best hydration you can get is from a bottle of luke warm water, or failing that water at room temperature.
Culturally, most of us have learned an aversion to room temperature drinks – either hot drinks that are almost cold or cold drinks that have warmed up.  It's a preference that's easily changed when you just want to focus on your work.  Let your hot drinks cool a little, and choose water from the tap or from the non-chilled tap at the water fountain ahead of when you need it so it can warm up on your desktop and then sip it gradually over time.
While water is best, all watery drinks are good.  Only alcohol actively dehydrates you, which is one of the reasons those who drink alcohol wake with a dry mouth, headache, stiffness and a hangover the morning after the night before.  Best avoided during times of stress – there are less debilitating ways of keeping calm and carrying on.  Check out other tips and tricks in this blog or pop along to the Wellbeing Café.