23 wellbeing things. No. 4, Remember you are not alone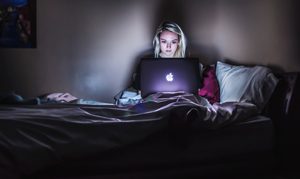 It is easy to imagine that it is only you that is experiencing problems with your referencing, has just realised the work won't comfortably fit into the time remaining before hand-in time, or is getting stressed about something else entirely or as well.
You are not alone.
Just in the Library we are frequently inundated with online chats, phone calls and people rushing in to ask about finding quality academic information, how to cite and reference things and other far more random questions.  No-one is an island entire of themselves – we all need a little help but the question is who to ask when.
MyPort are an excellent place to start because they are experts in directing people to the best service for them but this quick checklist might also be helpful.  Your personal tutor might also be able to help point you in the right direction.  Choose which of the following describe most closely how you are feeling and read on to find how they can help you. 
I'm starting to feel low, distressed, hopeless or anxious (for any reason) Wellbeing can help.  The Wellbeing Café and WhatsUP app is also useful to keep you in touch with how you are feeling.  Talking Change and your GP are also be able to help.  Even if you are feeling distressed at an unsociable hour, you can always call the Samaritans 24/7 – no need to be feeling desperate, they are happy to listen and support you at any time.
I cannot find enough quality books, journal articles, newspaper spreads, market reports, financial data, images… Welcome to the Library.  That's where we can help.  Chat to us online or pop in and chat to us in person at the Library Help Desk.
I'm struggling to write my assignments.  Academic Skills (ASK) run general skills training throughout the year – their revision sessions are coming up soon.  Many departments also provide academic support tutors and others who can provide specialised advice for your subject.
I loathe and fear Maths and Statistics.  Maths Café returns after the Easter Vacation to provide expert Maths and Stats advice.  They are here in the Library on a Wednesday afternoon from 2-4 pm.  On other days in LionGate, where they provide Maths support.
Referencing is driving me to despair!  Once again, come to the Library!  We are experts in referencing.  While a few lecturers have individual notions about how they like things done, we can help make sure you get the broad brush correct and consistent with University standards.  We support all the standard University referencing systems, including APA (6th ed.), Vancouver and OSCOLA.