Images from the Archive: celebrating International Women's Day 2019
Portsmouth Municipal College, one of the predecessors of the University of Portsmouth, employed women in the Chemical and Natural Science Department from its earliest years. The 1913 college prospectus lists both Edith D. Johnson M.SC and Winifred E. Coalbran B.SC as lecturers. Winifred Emily Coalbran was born in Portsea in 1889 and grew up in Alverstoke, the daughter of a school master. She had also been a student at Portsmouth Municipal College where she obtained her Final B.Sc. in Pure Science in 1911.
This picture of the elementary chemistry laboratory is from the souvenir booklet for the college opening in 1908 (Ref: PMC/9/1).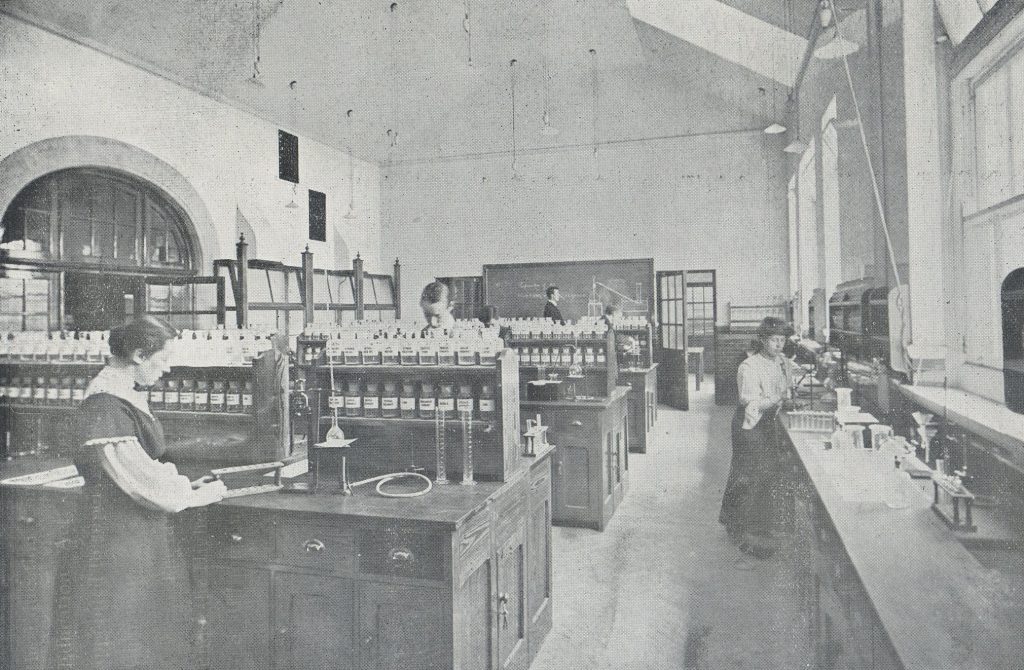 Like what you see here?
You are welcome to use the the materials held in the University Archive.  Find out more or contact the Archivist to discuss your research needs in the "University Archives" section of the Library website.
Update 08.03.19 – There is also now a small display of books on and about women on display in the Library Atrium at the moment.  Please ask staff if there is anything you would like to read or borrow.