Rowans Hospice volunteer recruitment day (Sat, 23 March 2019)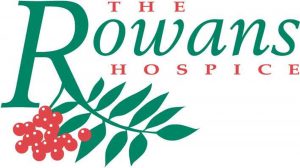 Rowans Hospice are hosting a volunteer recruitment day on Saturday 23 March from 9.30am – 1.30pm, at which anyone interested can learn more about the various volunteering opportunities they offer across the Hospice, Living Well Centre and local retail shops.  This event is a chance to find out what Rowans Hospice does within its community and discover whether it offers a volunteer opportunity suitable for you.
Volunteering opportunities such as this are a great opportunity to gain relevant experience to help prepare you for your future career or gain more general skills and experience to enhance your employability.  It also opens up opportunities to meet new people in a sociable environment and support a local institution.
Register your interest
If you are interested in attending this event, please let the Rowans team know by calling or emailing them in advance:
T: 023 9225 0001
E: peopleservices@rowanshospice.co.uk