Gold plating Chrome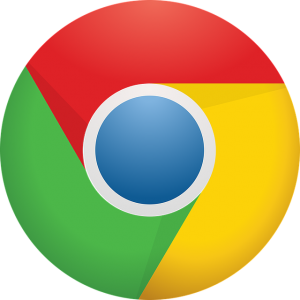 Chrome has for years been by far the most popular browser (W3 Schools, 2015) and it now has some really useful extensions and plug-ins available on the Chrome Web Store to make it even more useful.  Here are a few of our favourites…
Useful for anyone faced with a long but structured web page, it shows the page headings and sub-headings in a panel on one side and allows you to jump to any section on a long webpage by clicking on its heading.  The heading list also helps you get a good idea of what a web page covers.
A browser extension that offers higher contrast display optins.  A variety of colours and types of high-contrast displays, including negative versions (light text on dark backgrounds) are available.
Removes sidebars, including advertisements, to make the main page content easier to read without distractions. No disability is required to make this a popular choice for reading many websites.
Converts text to speech.
Spreed is an innovative way to read text that presents you with your choice of 1 to 3 words at a time that change at a specified rate (from slow to very, very fast), centred on the page.  It makes reading easier for many with dyslexia and helps everyone to read much faster because it eliminates the need to move the eye across the screen.  It is also very useful for anyone with a limited field of vision.  Photographs of printed book pages can be converted to text files and read using OneNote or Robobraille, meaning with a little preparation, Spreed can be used to speed read any resource.
If you find any other useful plug-ins, please let us know in a comment!
Photo by toprankonlinemarketing