Artfilms Weekend Festival (13-18 Dec)
Australian avante-garde, the emotion of design, and a Christmas concert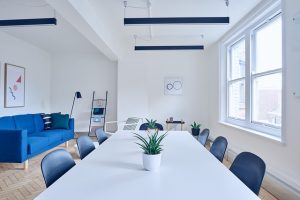 Artfilms are offering another Weekend Film Festival showcasing films from a variety of disciplines, producers and cultures. The videos are free to watch until until the end of next Tuesday, 18th December.
To watch these films:
1. Login to the Artfilms streaming site as a guest:
Login name: filmfestival8
Password: artfilms
2. Once you are logged in, click on the film links below to watch the films.
Albie Thoms was a much-loved, respected and influential figure in Australian culture and film history and a leading figure of Australia's avante-garde. This interview, conducted shortly before his passing in 2012, is a touching account from a once rebellious artist, illustrated with original photos and film clips. The conversation touches on Thoms' early theatre experiments with absurd plays, becoming a film maker, the UBU experimental film group's work, government politics, rebellion, and the emergence of Sydney's counterculture.
Mark Gabbertas, one of London's premier designers talks about the most current questions in furniture design: branding, production, psychology of space and the emotion of design. Mark's philosophy is to create character through simplicity. The richly illustrated, in-depth video interview is a must-see for all design students.
Mark: "What makes me get up in the morning? … The remotest possibility that we might have done something with enduring significance. The ability of furniture to fundamentally affect how you feel, and thus its ability to fundamentally influence behaviour."
A traditional Christmas concert with choir, orchestra and performers, Jenny Woodward hosts The Spirit Of Christmas from the Concert Hall of the Queensland Performing Arts Centre featuring the Queensland Orchestra.
Conducted by Nicholas Milton,with the Brisbane Chorale, Brisbane Birralee Voices and the Birralee Blokes, the Tongan Community Choir. Special artists David Campbell & Emma Dean. Christmas message given by Rev. Lu Senituli.