Be you. Learn differently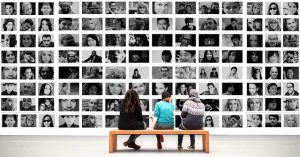 Everybody learns differently.  Happily there are a whole suite of Library services and apps available to help you do just that!
Set your learning free
Try these free apps for personalising your learning, many of which will make your life easier if you are averse to reading and digesting large blocks of written text.
These other free apps promise to help you unlock your productivity, offering you more ways to support different ways of working collaboratively, automate processes on your phone, create your own animations and more.
Library accessibility services
If you have registered specific print or learning disabilities, there are a number of adaptive devices the Library offers to support your learning.  An overview of what we can currently offer is described in this introductory slideshow.  These vary from coloured overlays to aid those with dyslexia to physical difficulties handling printed books to a scanning service for those whose registered print or visual disabilities make it only possible for them easily to read using a screen reader or extreme large print.