Find comfort in the library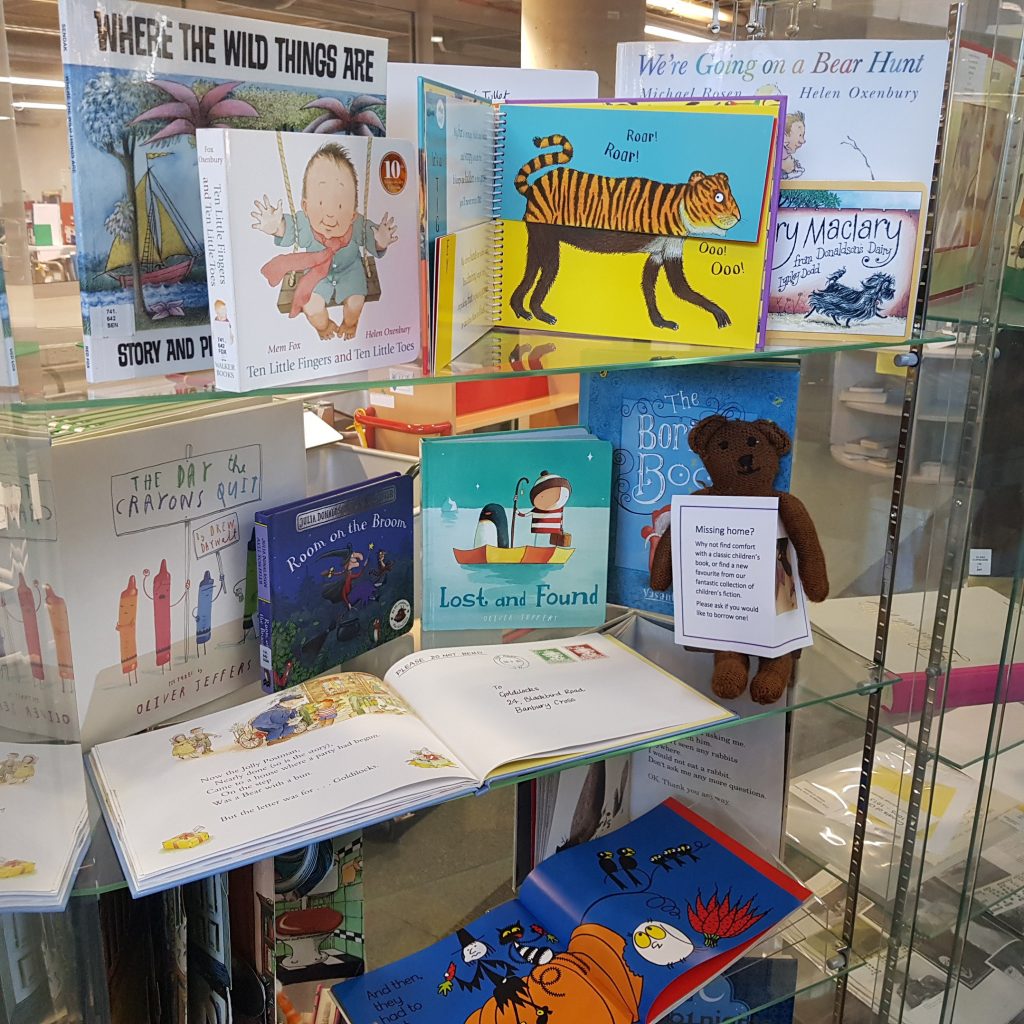 Are you missing home? in need of some comfort? Or, just love a bit of nostalgia?
In that case pop along to the University Library and take a look at our amazing collection of children's books. We have a beautiful selection on display in the glass cabinets in the Library atrium, and many more to be found on the shelves.
We have 'Meg and Mog', 'Room on the Broom', 'We're Going on a Bear Hunt' plus, stunning editions of 'The Wizard of Oz' and' Alice in Wonderland' and many more. These books have iconic graphics and Illustrations.  Just looking at the pictures is a joy and it is great to reminisce sometimes.
There are also new Picture Books that cover contemporary issues such as 'The Journey' by Francesca Sanna a poignant book about a family fleeing their war-torn country. We also have excellent books to help promote equality and diversity. Books with braille, sign language and 'Silent Books' which have no text but encourage dialogue and imagination skills. 'Silent Books' are also perfect for refugee children where a book in a different language may be another barrier they have to face.
This collection is also great for students studying Illustration, Graphic Design and for would-be Teachers. If you would like to borrow a book from the glass cabinet, just ask a member of staff who will happy to help.