Try a classic 'whodunnit' murder mystery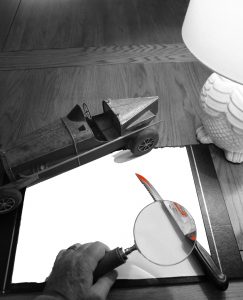 Do you enjoy a good 'who dunnit' murder mystery?  It has been established that people learn best if they study in focused bursts of around 25 minutes separated by five minutes of doing something very different.  Why not make this murder mystery your five minutes of something different for the next few days and learn how to solve the odd murder in the library in your spare time?!
Our Body in the Library activity is great for resetting your concentration ready for resetting your concentration so you can get more done and sharpen up your research skills for your course and assignments at the same time.  Built originally for distance learners studying Criminology, it's fun and useful for everyone.
Follow this link, sign into Moodle and enrol on the Body in the Library activity to get started. Let us know if you get stuck and we will be happy to help.