Make your computer do your referencing for you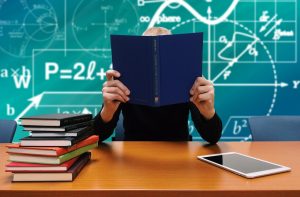 Referencing can be boring, tiring, long winded… like the rest of the world, most librarians don't have many good things to say about it other than "it's necessary".  Suffering while referencing however is neither necessary nor advisable.  The seductive "cite" buttons in many databases will bring up a suggested reference that is often wrong in one of a dozen ways, while doing it yourself can be tedious.
Perhaps the easiest way to handle referencing is to use referencing management software such as EndNote, Mendeley, Zotero, or the increasingly popular Citavi.  These will import references and pdfs from library information resources and produce (often very well formatted) reference lists and in-text citations in MS Word documents.  These apps add references to the reference list as you cite them in the text, so you know your in text citations and reference list will always match.  More information and downloadable guides are available from the Library website.
We still always recommend checking your reference list against the advice and examples for each publication type at Referencing@Portsmouth.  If you have any concerns, doubts or questions, please ask us.  Someone will answer the phone and online chat 24/7 all year.