Introducing Citavi for reference and project management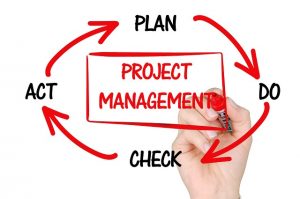 Joining the existing cast of popular reference management apps, including Zotero and Mendeley, Citavi is an increasingly popular research project management tool that also supports reference management.
Create your report outline in Citavi and structure your references by chapter, add thoughts, ideas, comments, and evaluations.  Annotate and cut and paste quotes from your pdf article and ebook chapter downloads, which Citavi automatically saves tagged with their bibliographic source information.  A Microsoft Word plug-in then makes it easy to add your outline, citations, reference list, excepts and quotations and notes into your document, and format your references to match any of the supported or customised referencing styles.
Citavi also offers a suite of project management tools that allow you to plan your work, create task lists, and schedule events and milestones on a project calendar.
The free version of Citavi (Citavi Free) is limited to 100 references per project but otherwise offers all the functions of the full subscription package, making it ideal for undergraduates and postgraduate coursework projects.  Citavi offer the full version of the software that will handle an unlimited number of references per project at a discounted rate for Universities, and sells individual licenses to students, researchers and academic staff at a discount (ca. £95 at the time of writing).  Even if the free project reference limit and full version cost are prohibitive barriers, you could still use some of the project management tools and manage you references in Mendeley or another reference management software package.
Find out more
Watch Liblog tomorrow for the 20 minute video crash course in using Citavi!