New online subscription to Times Higher Education (THE)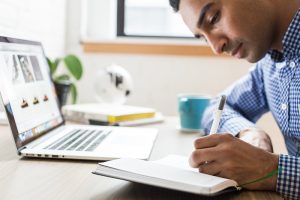 The University has taken an institutional subscription to the Times Higher Education (THE). This allows all current University of Portsmouth staff and students to access THE online from any device after registering with their University of Portsmouth email address.  Our subscription includes access for all staff and students to:
Daily global insight and intelligence
Subscriber-only rankings insight
Regular newsletter updates
Weekly digital editions of THE magazine
Unrestricted access to THE online and via the app
As part of the subscription the University will also receive 10 print copies of THE, which will be distributed around the University.  If you would like to receive one of these please email collectionsteamleader@port.ac.uk.
This replaces any individual subscription to THE which the University was previously funding. Moving to an institutional subscription, rather than individual personal subscriptions, has enabled us to open up access to all staff and students for a lower rate than the cost being paid for the current 40+ individual subscriptions.  Please could you cancel any current subscriptions now, because any that are not actively cancelled will automatically renew.
Information about access is available on the Library Catalogue.
A guide to registering is also available.
When you register
At the moment, when you register on the THE site you will receive an email saying you can sign up for one month of free access.  This is incorrect: as a member of University of Portsmouth you will have continued free access throughout our subscription. The Times Higher are working to update the emails which are sent out.
We hope you find THE rewarding and interesting reading!