It's Staff Sports Day!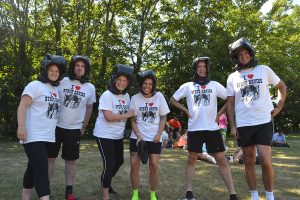 If you've been wondering why staff from across campus have been whooping it up on the grass of Ravelin Park, it is all in aid of a very good cause: the annual Staff Sports Day.  We are very grateful to Sports & Recreation for providing staff with an excuse to run around like school children for an afternoon once again, bonding as a team and letting off steam, almost literally in this hot, muggy weather!
Here are a couple of photos of library staff giving their utmost in the name of sports fun.  Check out the Sports & Recreation website to see their range of summer deals.