International Women in Engineering Day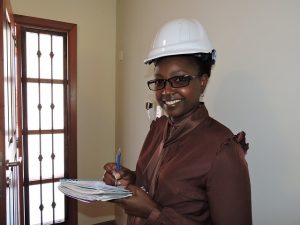 Happy International Women in Engineering Day!
Women have traditionally been underrepresented in the science, technology, computing and mathematical professions, yet their contributions have been critical in shaping the modern world, as STEMjobs and IveyEngineering describe.  Ada Lovelace invented the fundamentals of programming before electronic computers were even invented, Grace Murray Hopper first coined the term debugging code, which at first meant removing insects that had become caught in the delicate calculating machinery.  While in science Marie Curie stands out as one of the most influential figures in twentieth century physics, who remembers Einstein's wife, who was a respected engineer in her own right, or the small group of black American women who were instrumental in putting man on the moon, whose tale is now chronicled in recent Hollywood film release "Hidden figures"?
A lack of visibility of women working successfully in these fields is recognised to have discouraged others from following in their footsteps. International Women in Engineering Day is intended to help counter this trend by shining a spotlight on the success of women working as engineers. You can find more support and campaign
ideas for anyone encouraging more women engineers from WISE, the Campaign for Gender Balance in Science, Technology and Engineering and IEEE Women in Engineering.  You can also find out more about women in science and technology through the Discovery Service or browse the IEEE Women in Engineering magazine.
Women engineers are all around us and continue to help shape our world. Here are just a few examples of our current leading women in engineering.  You can find out more about the prospects of women looking forward to a career in engineering on the Prospects careers guidance website.
Follow the campaign on Twitter
Interested in discovering more?  Follow @INWED1919 on Twitter or the event hashtags #INWED18 and
#RaisingTheBar.