The social meaning of hair: a photographic exploration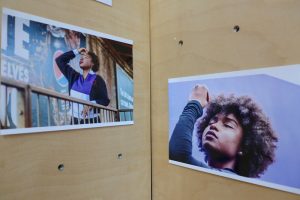 We are excited to be displaying a fascinating photography project on hairstyles by Pharmacy student Tinevimbo Mupfacha.  Our hair helps define us.  For millennia, civilisations around the world have styled their hair to express their individuality and personality.  This blog post reviews just some of the trends in the history of hair in social and visual culture.  Tine's display explores the social construction of hair and asks how changing our perceptions could help improve our world.
Come see for yourself
The display is available to view on the wooden display boards in the first floor landing display space outside Area 1B, just up the wooden stairs from the Atrium.  It makes a great break from revision (and taking regular breaks helps you retain information!).