Happy Global Accessibility Awareness Day!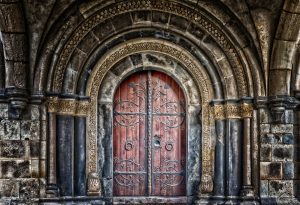 Global Accessibility Awareness Day celebrates all the improvements made to make resources and services available and useful to as many people as possible.  All the advances we make in Making resources available in more formats and supporting different ways of working and learning allows people with physical and cognitive challenges that prevent them from working effectively with printed materials.
There is really no distinction between tools that make resources accessible and those that help people personalise their learning and make resources work in better ways for them.  No two people are the same, and designing to support diversity means that everyone benefits from a wider choice in how they learn.
Making printed resources available electronically, with variable-sized font, as audio files or in other alternative formats helps everyone.  Even the most avid reader may sometimes want to close their eyes and listen to a book rather than reading it.  Electronic versions are available from anywhere instantaneously over the internet, supporting equally those who rely on screen readers, those learning at a distance, and anyone working at home who suddenly realises they need to know something else in a hurry.  Changing the background colour of a screen to improve the contrast might make it possible for one person to see what is written and reduce eyestrain in others.  Including navigation structures within e-books and other online resources improves search results.
Check out these resources
Why not check out these showcases of free tools to personalise your learning and unlock your productivity?
If you have any difficulty with reading our printed materials or have a visual impairment that affects your ability to read, please get in touch.  We have many ways we can support visual and print disability, including scanning book chapters and sourcing electronic copies of entire books through the RNIB Bookshare scheme in some cases.  It is always helpful to discuss what would be best for you as early as possible, so please do not hesitate to get in touch if you think we might be able to help.