MyiLibrary ebooks are moving to Ebook Central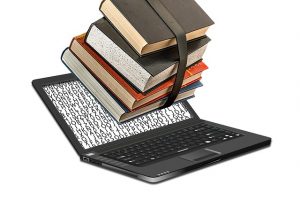 From Wednesday 14th March 2018 we will no longer have access to the MyiLibrary ebook platform.  On this date, all our MyiLibrary ebooks will move into Ebook Central.  When these ebooks move platform, you will permanently lose both your MyiLibrary bookshelf and any notes you have made in MyiLibrary ebooks that you do not save beforehand.  You can save notes made in MyiLibrary ebooks you have read online but unfortunately not for ebooks you have first downloaded.
Things to do before Wednesday 14th March 2018
Make a note of any MyiLibrary ebooks you have saved to your MyiLibrary bookshelf.  You will be able to search Ebook Central and add them to your Ebook Central bookshelf from 14th March.
Make sure you have saved any notes you have made to your MyiLibrary ebooks.  Proquest have supplied advice on how to do, included below.
How to save your MyiLibrary notes
Log in to MyiLibrary.
Select "My Account" at the top of the home page, then "Notes" from the drop-down menu. You will see the
list of books that have annotated notes.
Select the titles from which you want to preserve your notes.
Choose to either print your notes or email them to yourself. If you choose to email your notes, you will receive an HTML-based message from notes@ingramdigital.com that includes the book titles, the page numbers associated with your notes, and the note titles. Also included will be a link to each note page in MyiLibrary, although these links will not be valid once the Ebook Central upgrade is complete.
A version of these instructions with screenshots is available upon request.  Please get in touch if you would like a copy or if you have any queries or concerns.