National Book Tokens £1000 giveaway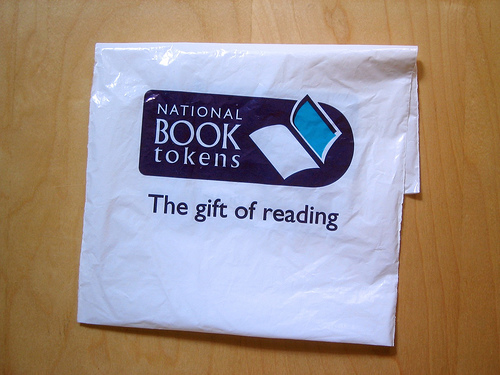 How does a free £1000 grab you?  Still interested if you can only spend it on books (fun ones as well as books for study)?  If you or someone you know might be interested in having all the reading for their course and all their leisure reading as well bought for them, National Book Tokens are giving away £1000 of book tokens (redeemable in any high street bookshop, like our local Blackwell bookshop).  All for the lucky nominee to share, horde, or lord over their neighbours like a modern-day Mao Zedong (the Chinese dictator reportedly once worked in a library, only to grow fearful after he came to power that a literature population might threaten his rule, and so kept the Chinese population relatively uneducated, while he slept surrounded by books).
Click here to nominate someone (including yourself) for this wonderful prize.
Photo by coconinoco