The plight of students past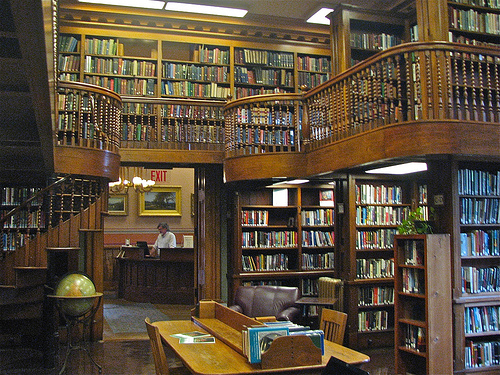 The University Library opens 24/7 with telephone and online chat support round the clock and staff in the building to offer help and advice 12 hours a day during term-time, but turn the clock back less than 100 years and travel up to Scotland (it were grim up t'North until recently), and you would have found yourself studying out of a Library that was so afraid that its books would go missing that you would have to get a permission slip from your professor, pay for the privilege (larger books and longer loans cost more), and to cap it all, you could only borrow at most two books and then only on three days of the week. You could return them only on the other two. There was no way out of the charges. Sympathetic librarians who waived library charges in those days were first fined then quickly sacked if they kept helping poverty-stricken students.
Believe it or not, those were the good old days. Before that, many libraries never lent any books to anyone. In a hundred years, university libraries have gone from a reference resource managed like a medieval monastic book collection to become a giant internet cafe offering digital resources, teaching support and a loanable book collection so large we have to offer online reading lists to help people get to grips with it.
How times change.
Click here to read more about the plight of library clients past.
Photo by origamidon