A Global Quiz for Global People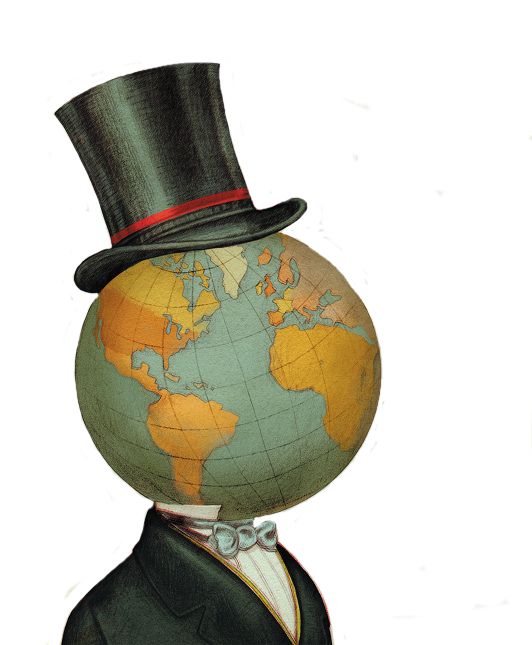 Throughout March, the University has been marking Global Month, a celebration of global culture and friendship.
Students from around the world come to study here, creating a diverse community with over 140 nationalities. Global Month created a calendar of events to celebrate this diversity and embrace world cultures, traditions and experiences. It was an opportunity for everyone to enjoy all the colour and vibrancy of our global community from food and dance to theatre, art and debate, and we couldn't help but get involved.
Some of you might be aware that a small group of library staff are involved with the Staff Social Club, and that we often host themed quiz evenings at The Hub. Some of you might even have come along to some of them. So when the International Office asked us a couple of months back whether we'd be willing to host one for staff AND and students, around a global theme, as part of the celebrations, we were only too happy to help.
And so it was that 10 teams filled The Hub last Thursday evening to enjoy a meal (huge thanks to the Hub staff for their excellent menu!), a few drinks, and 80 questions that took them around the world.
We won't lie, having a sold-out event adds a bit of pressure. It was also very different to have students taking part alongside staff. The place felt busy, buzzing, and friendly. Finding 80 questions to ask which encompassed the whole world had been a challenge – possibly almost as much of a challenge as answering them was for the teams! We'd opted for 10 rounds of 8 questions, on themes such as World History, Currency and Landmarks. There were picture questions and even some music to listen to. Hopefully something for everyone. Some questions were met with eager scribbling, others with a more bemused silence. Whispered conferring, knowing looks and thoughtful pauses accompanied the filling in of the answer booklets. There were moments of concentration, moments of amusement, and one particular moment of hilarity.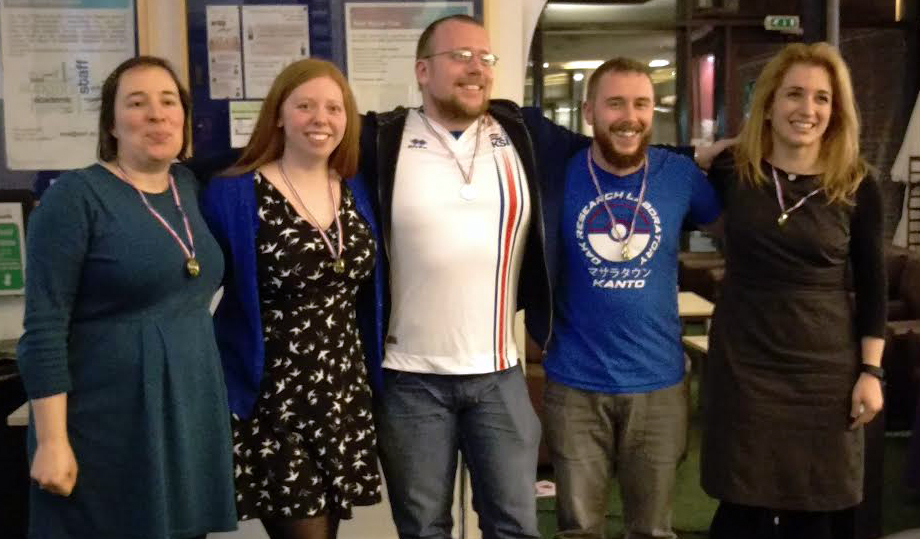 The eventual winners were Globetrotters, pictured here with their winners medals (chocolate prizes just out of shot), with a very respectable 57 out of 80. The second and third places were claimed by teams with 56½ and 54½ respectively, so the competition was very close!
We'd like to thank all the teams who took part, the staff at The Hub, and the International Office for asking us to take part in their programme. We certainly had a good time, and we hope all our participants did too.