New York Met releases art images into the public domain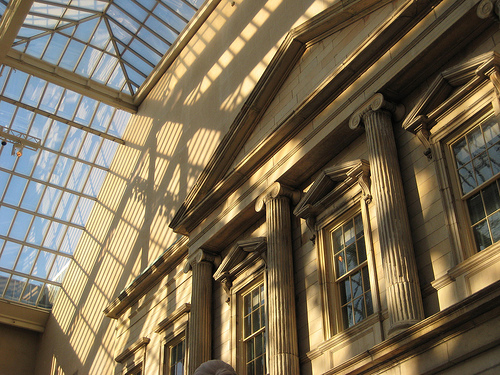 One of New York's most prestigious art galleries, the Metropolitan Museum of Art has begun to share 375,000 images of its artworks under a Creative Commons CC0 license, effectively waiving all copyright restrictions and making these images available for anyone to copy, share, use and create derivative works from for any purpose.
Click here to view all the public domain images released so far.
According to the Huffington Post, The Met's Director and CEO Thomas P. Campbell explained that the move was part of a plan to make these publicly held artworks accessible to the wider world: "We have been working toward the goal of sharing our images with the public for a number of years," he said. "Our comprehensive and diverse museum collection spans 5,000 years of world culture and our core mission is to be open and accessible for all who wish to study and enjoy the works of art in our care." This means that anyone can use the selected images "for any purpose, including commercial and noncommercial use, free of charge and without requiring permission" from the museum.
Please be aware that not all of the artwork or images on The Met's website are in the public domain!  Many are still protected by copyright.  Please check carefully that the image you want to use is described as being a public domain image and does not have a named copyright holder.  You can choose to see only public domain images on the left hand side of The Met's website.
About Creative Commons licenses and copyright
Copyright holders enjoy the right to control who may copy or build on intellectual works they own. This includes the right to grant licenses for specific people or companies to copy or use their works.  Creative Commons licenses are a convenient way for copyright holders to license anyone to copy, build upon and share their work. There are several licenses available that impose various restrictions, some requiring attribution of the creator or other copyright holder, the work being shared under the same license, prohibiting derivative works, or specifying that sharing or derivative works are allowed only for non-commercial purposes.  The New York Metropolitan  Museum of Art has opted to waive all restrictions on some of its images by putting them into the public domain under the least restrictive license possible, the CC0 license.
Photo by ltdan